Wealth Management Services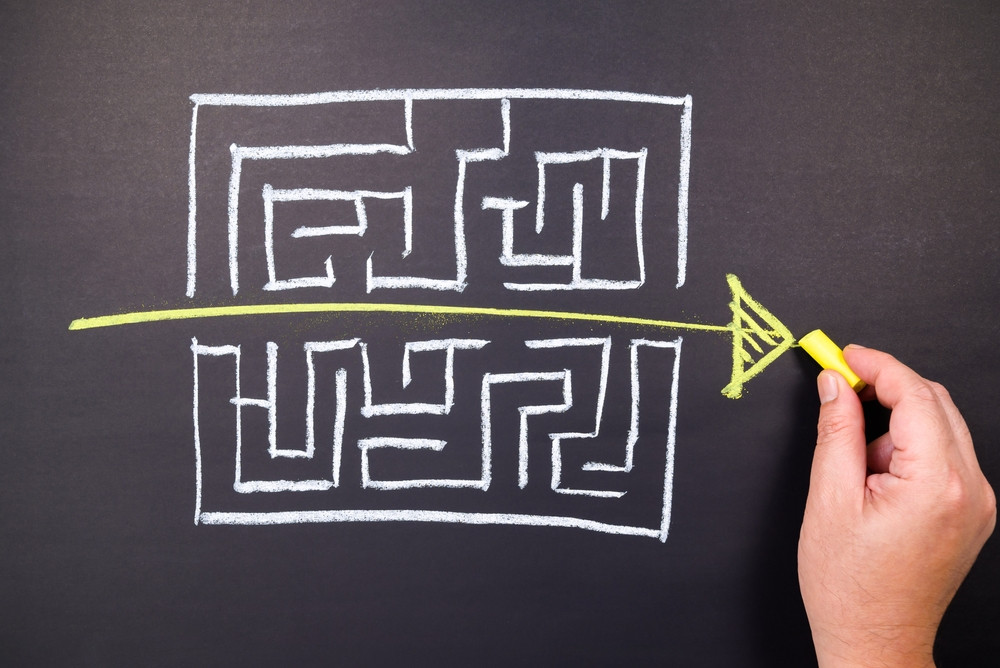 At Pier 42 Advisors, we provide straight-forward, honest advice to clients with complex financial needs.
We understand that your finances are complicated enough already, which is why we strive to break down your financial complexities into straightforward strategies you are comfortable with. We believe that your best chance of achieving your version of financial security comes when you fully understand and are comfortable with your financial plan.
Wealth Management Services
We provide a wide range of services, all with a focus on finding the balance of protecting your assets and cash flows, maximizing growth, and minimizing your tax liabilities.
FINDING YOUR "WHY"

PLANNING WITH A PURPOSE

Our first step in helping you achieve your version of financial success is to develop a comprehensive picture of what truly guides your decision making. To do so, we take time to get to know you and understand the "why" behind your financial wants and needs. We also gain an understanding of your current financial situation and any challenges that may stand in your way.

CASH FLOW PLANNING

With your "why" as a guide, we develop a cash flow plan that incorporates a wide range of strategies that work together to help achieve your specific goals and ensure all aspects of your financial life are working together toward your true motivations. We view your plan as a dynamic document that we continuously adjust as your life, situation and needs evolve over time.

TAX PLANNING

If not properly planned for, taxes have the potential to significantly erode your long-term savings, making it difficult to achieve your financial goals. At Pier 42 Advisors, we understand that if you're not minimizing your taxes, you're not optimizing your finances. That's why we incorporate tax savings strategies into every decision we make on your behalf.

Our tax minimization approach allows us to help lower your tax liabilities and maximize your cash flow. Based on your specific financial situation and future goals, we may incorporate any combination of the following tax savings strategies.

Tax savings diversification across taxable, tax-deferred and tax-free accounts
Tax-efficient withdrawals
Tax-loss harvesting
Asset location
Roth conversions
Tax bracket optimization
Tax-efficient business planning
Equity Compensation Timing

We work closely with you to understand your unique financial circumstances, goals and needs in order to develop customized tax minimization strategies that align with your personal financial situation and long-term objectives.

INVESTMENT MANAGEMENT

Once your tailored cash flow plan is created, we develop a custom investment portfolio specifically designed to match your plan. Instead of using a brief risk tolerance questionnaire to kick out a standard asset allocation, our recommendations are guided by your financial plan and cash flows. Once we understand your specific timeline and income requirements, we create a custom portfolio to meet those needs.

As you near retirement, we implement a custom fixed-income portfolio in order to protect a portion of your assets from downside risk. This approach helps reduce the stress of day-to-day market volatility and allows you to rest easy knowing your retirement assets are protected.

ASSET AND INCOME PROTECTION

At Pier 42 Advisors, we understand that it's not enough to simply grow your wealth – you must also protect it. That's why we work with you to implement various solutions to address your specific needs, goals and risks.

We begin by conducting a thorough risk assessment of your entire financial life, including your business, if applicable. We then evaluate your existing insurance policies in order to identify any gaps in your current coverage. Using the information gained in this analysis, we present you with various risk management strategies and insurance solutions to meet your specific needs.

As an independent advisory firm, we are not tied to any insurance providers, nor do we receive compensation for implementing insurance policies. We only recommend an insurance policy if it is in your best interest and an appropriate solution to protect your unique risks.

ESTATE PLANNING

If your goals include leaving a financial legacy for the people and/or causes that matter most to you, we can help you establish a solid estate plan to leave a lasting legacy for your loved ones and favorite charities. Not only does a well-executed estate plan ensure your assets are passed along according to your wishes, it also helps your loved ones avoid probate, which is an expensive and time-consuming process that can be especially difficult during a time of grief and uncertainty.

We identify the necessary estate planning documents based on your personal financial situation, then work alongside an estate planning attorney to help ensure your legacy goals are executed in a tax-efficient manner.

We also use estate tax minimization strategies for those whose estate falls above the State and Federal exemption limits. These strategies include marital trusts, donor advised funds (DAFs), charitable gifting and appreciated stock donations.

SMALL BUSINESS PLANNING

As a business owner, you have a unique set of challenges and responsibilities. Not only do you want to provide for your family, you also want to provide for your employees and support the growth of your business.

At Pier 42 Advisors, we implement holistic wealth-building strategies to address both your personal and professional needs. From establishing cash flow and liquidity, to implementing employee benefits, to helping transition your business to the next generation, we're here for you every step of the way, from start up to retirement and beyond.

INVESTMENT PROPERTY ANALYSIS

Investing in real estate can be a great way to enhance your cash flow and grow your assets. We help our clients analyze various real estate options and make smart investment decisions that align with their overall financial goals. Our proprietary approach helps you fund, invest, manage, and optimize your rental and investment properties. Whether you're an experienced real estate investor or new to real estate and hoping to further diversify your portfolio and cash flow, we're here to help you make smart decisions that are in line with your overall financial plan.